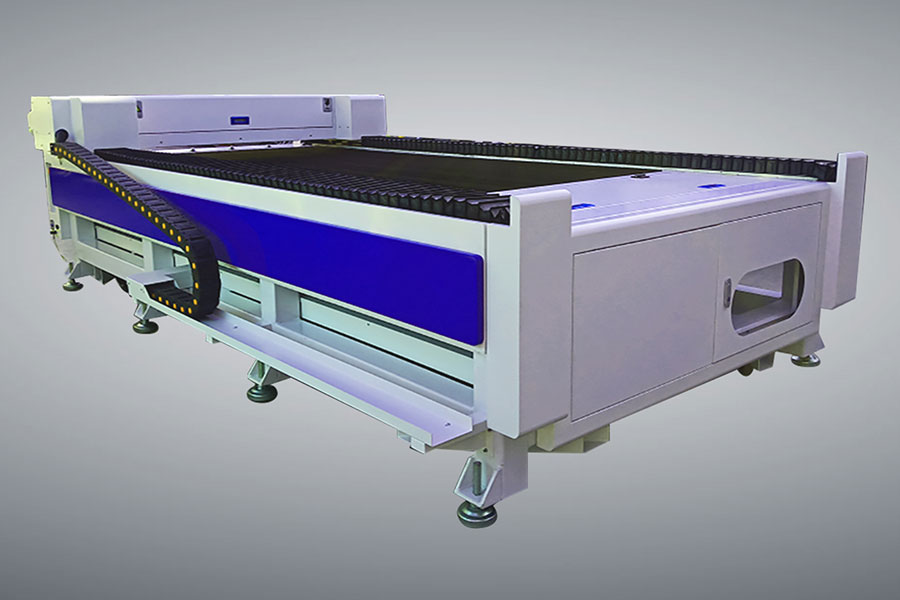 Redsail CM1625 Laser Engraver Cutter Machine Acrylic Wood Leather
US $8999.00
US $8999.00 (Without shipping)(-0%)
Savings: US $0.00


Support offline trading, please contact us for more information.
Add to cart
SPECS
| | |
| --- | --- |
| Model | CM1325/CM1318/CM1625 |
| Working Area | 1300mm*2500mm/1300mm*1800mm/1600mm*2500mm |
| Laser Power | 100W/130W/150W/180W |
| Laser Tube Type | CO2 glass sealed laser tube |
| Controller System | RUIDA Controller/Top wisdom(Auto laser software), Lightburn software |
| Graphic Format Supported | HPGL, BMP, GIF, JPG, JPEG, DXF, DST, PLT etc. |
| Cooling system | Water chiller |
| Blowing, flame retardant | Air pump(ACO-009E), Centrifugal fan |
| Working Platform | Blade platform/Honeycomb |
| Double head | option |
| Red-dot Positioning | yes |
| Drive type | Stepper Motor |
| Max speed | 1000mm/s |
| Resolution | 2500DPI |
| Location precision | <0.01mm |
| PC interface | USB 2.0 and USB Disk |
| Voltage | 110V~240V/50Hz~60Hz |
| Warranty | 12months ( 10 months for laser tube, 3 months mirrors) |
APPLICATION
Aluminum alloy adjustable laser head minimize the inertia error when the laser head moves.
Adjustable reflector frame: The reflection angle can be adjustable at will. The outer oxide film has the characteristics of beautiful appearance, high temperature resistance and high pressure resistance.
Imported laser lens: Silicon reflective lens, 5 layers of silicon coating, laser reflectivity of 99.9%. Imported zinc selenide laser focusing lens, the light transmittance is 99.8%. High temperature and wear resistance.
High precision motor: The X/Y axis uses a high-precision belt-driven and high precision motor for faster response and precise cutting engraving accuracy. And longer life.
R60 motor drive has a 20% higher engraving accuracy than other drives and has a long service life.
Imported guide slider: The square guide rails are made of high-strength special steel to ensure that the laser machine does not deform continuously for a long time. Improve laser engraving and cutting accuracy and extend the working life of the machine.
7.Reci laser tube: Adopt the new high-efficiency CO2 laser tube of Reci, the laser beam is more stable and the life of the laser tube can exceed 10,000 hours.
8.Perfect tidy power supply system: The power supply system of the whole machine is strictly in accordance with international standards. Different control power signal lines adopt separate routing design, and the whole is clean and tidy, avoiding electromagnetic interference between various types of signal lines.
9.Rotary axis: Switching the Y-axis to the rotary axis can be used to sculpt non-planar objects in all working ranges. For example: wine bottles, water cups, ceramic pots, pens, spherical objects.
FEATURES
1. The laser tube moves with the gantry, with small laser power loss and high optical path stability
2. The motor reduction ratio is 1:3, which has good engraving and cutting effect
3. Y-axis gear rack has long service life and high transmission accuracy
---
Laser Engraving Projects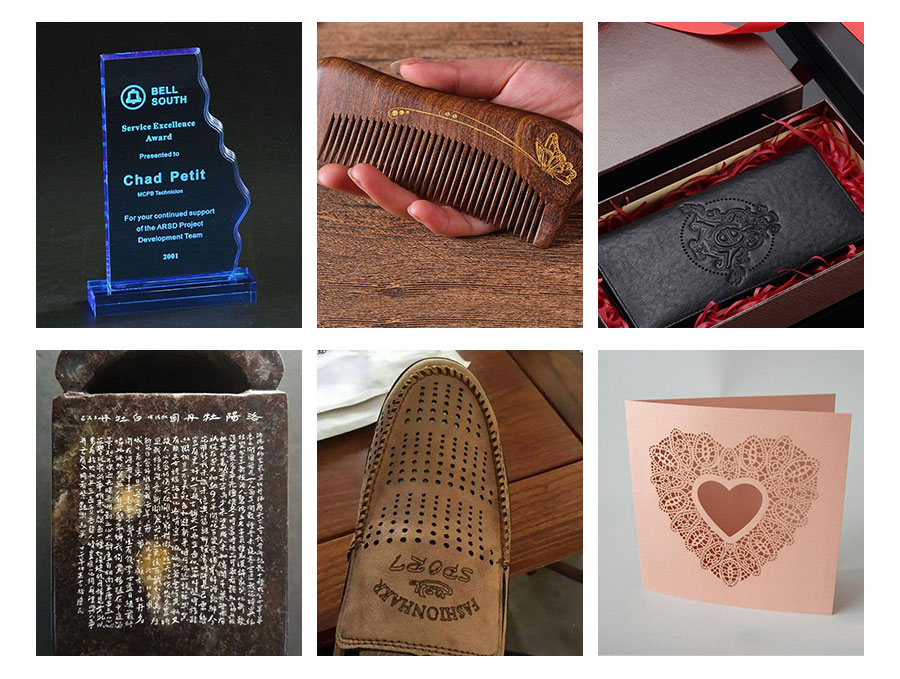 Laser Engraving Machine Packages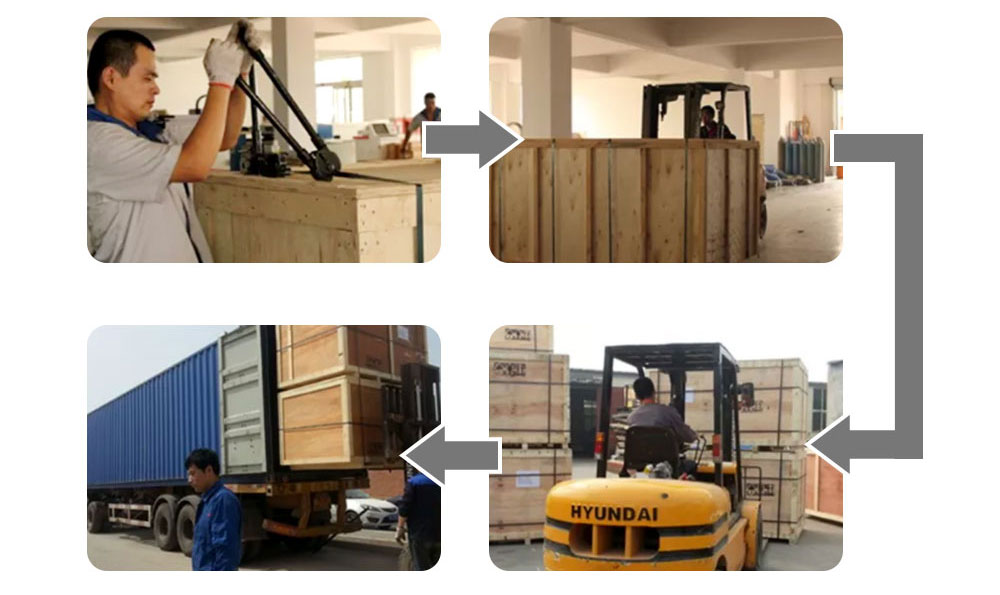 ---
Enterprise certification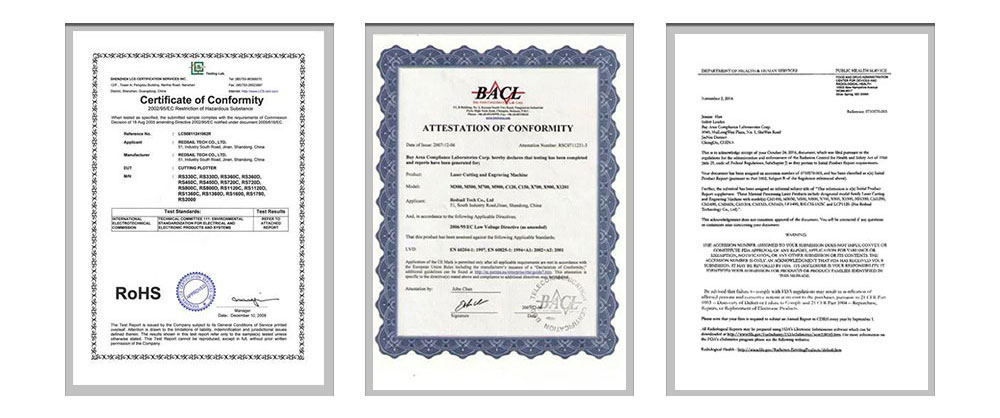 ---
Redsail fairs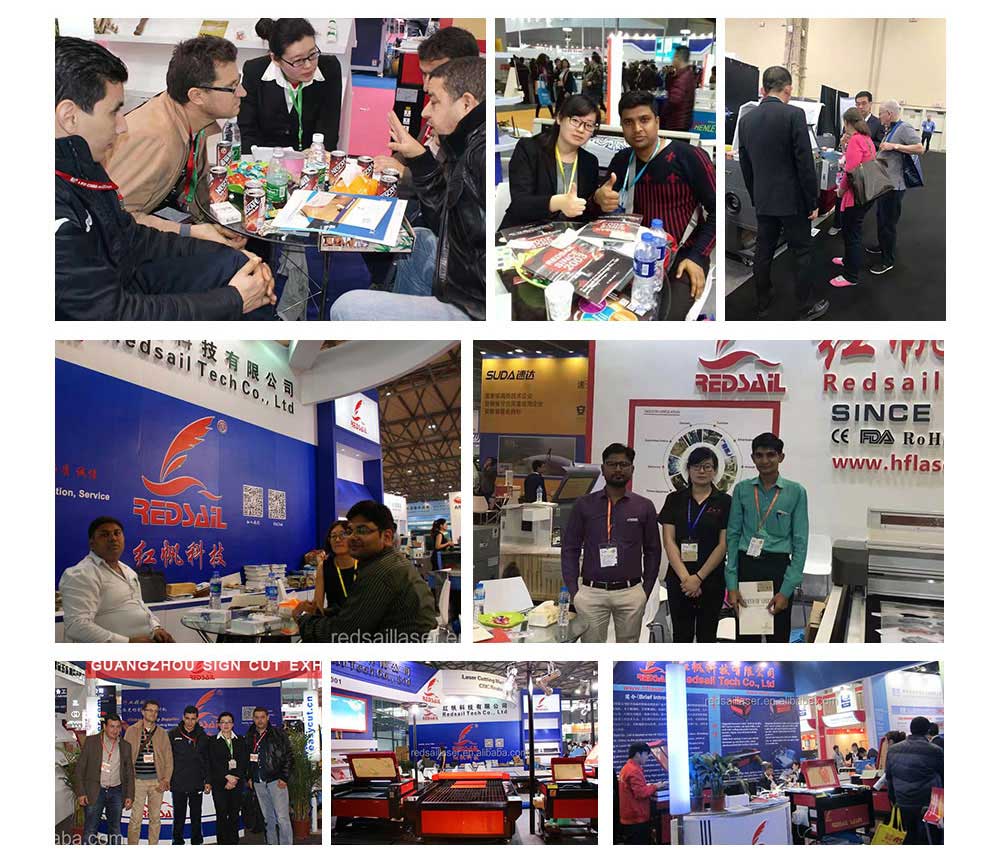 ---
Our team and history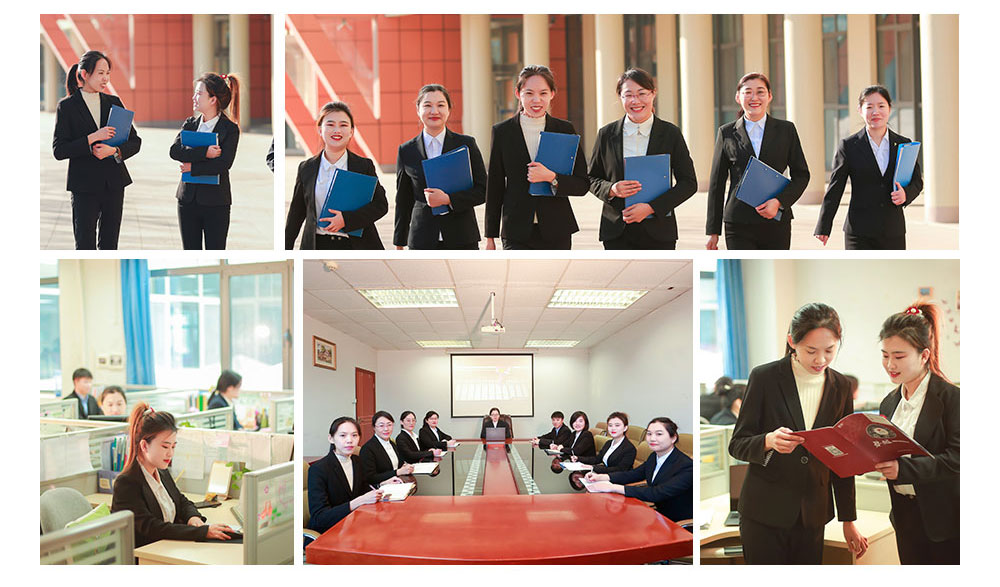 FAQ
Q: Do I need two laser machines to engrave and cut separately?
A: No, the laser machines we provide are capable of both engraving and cutting. One machine alone can fulfill the two purposes.
Q: Do the laser machines need to be connected to a laptop or desktop computer to work?
A: Yes, either is ok. It supports Windows 10, Windows 2000, Windows XP, Win 7, and other operating systems.
Q: What kind of graphic format does it support?
A: JPG, PNG, BMP, PLT, DST, DXF, CDR, AI, DSB, GIF, MNG, TIF, TGA, PCX, JP2, JPC, PGX, RAS, PNM, SKA, RAW , etc.
Q: How to distinguish laser tubes with different powers and applications?
A: 1. Laser tube length (relatively speaking, the longer, the bigger)
2. Laser tube diameter (relatively speaking, the thicker, the bigger)
3. The bigger a laser tube power is, the deeper the machine can cut, but its light spot is bigger. So, it is better to use a machine with a low-power laser tube to engrave, such as 40W, 50W or 60W.
Q: Is it better to increase blow to improve laser processing performance?
A: For some thick materials, it works. But, when carving some other materials, you need to blow less.
Q: How long will it take to learn to operate a laser machine?
A: If you are able to use some basic graphic design software, it will only take a few hours to master the operation. You just need to do some simple tests on different processing materials to know how to set the correct speed and laser power.
Q: Is a laser machine in operation harmful to our bodies?
A: It is not harmful as long as the laser is not exposed directly to skin and eyes.
Product sample drawings